On March 2nd, the Montreal Museum of Fine Arts (MMFA) launched one of the most exciting fashion events in Canadian history. The Thierry Mugler: Couturissime Exhibition follows a subtle campaign of exposure that culminated in Cardi B wearing multiple archive Mugler couture pieces at the 2019 Grammys. (Read Turnabout's coverage here!)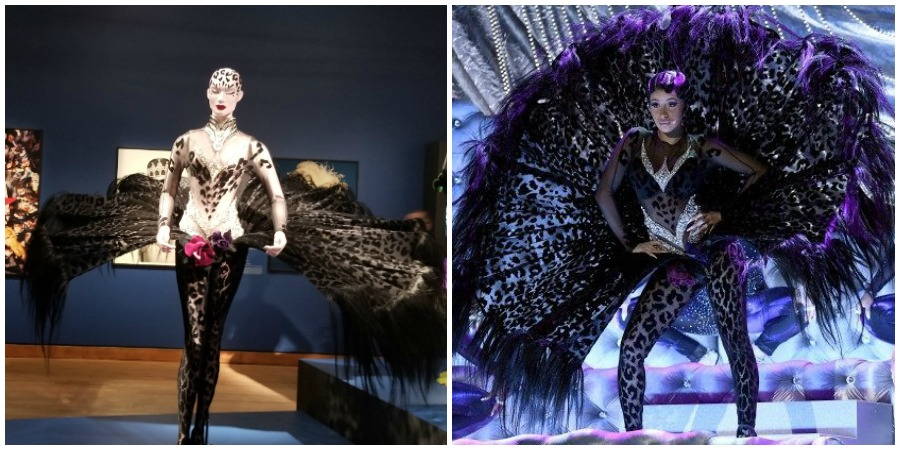 The exhibition was initiated, produced, and launched by the MMFA through the vision of curator Thierry-Maxime Loriot who diligently pursued the notoriously reluctant designer until the collaboration could be solidified and the exhibition is proof of this amazing duo's synergy.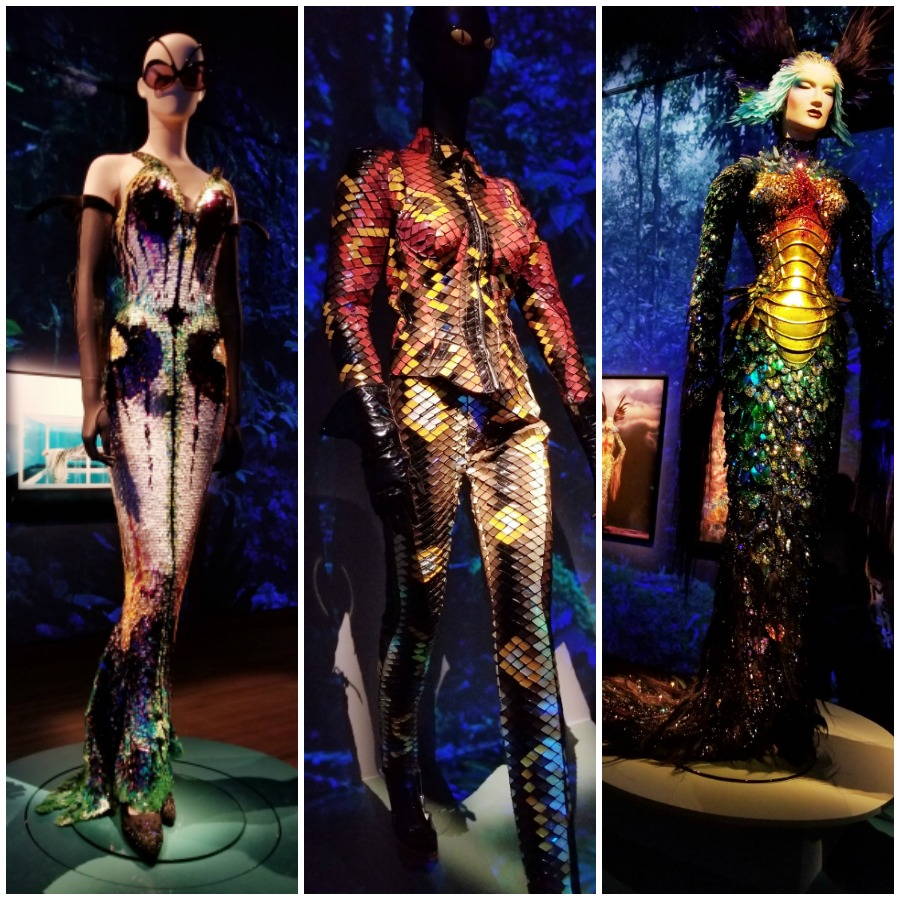 Mugler is a ground-breaking French fashion designer who is credited with inventing the runway show. In the late 1970s and peaking in the 1990s, Mugler commanded and reinvented the runway over and over using African, Asian, and transgender models. Initially trained in ballet, he moved on to fashion, and currently is designing theatre productions.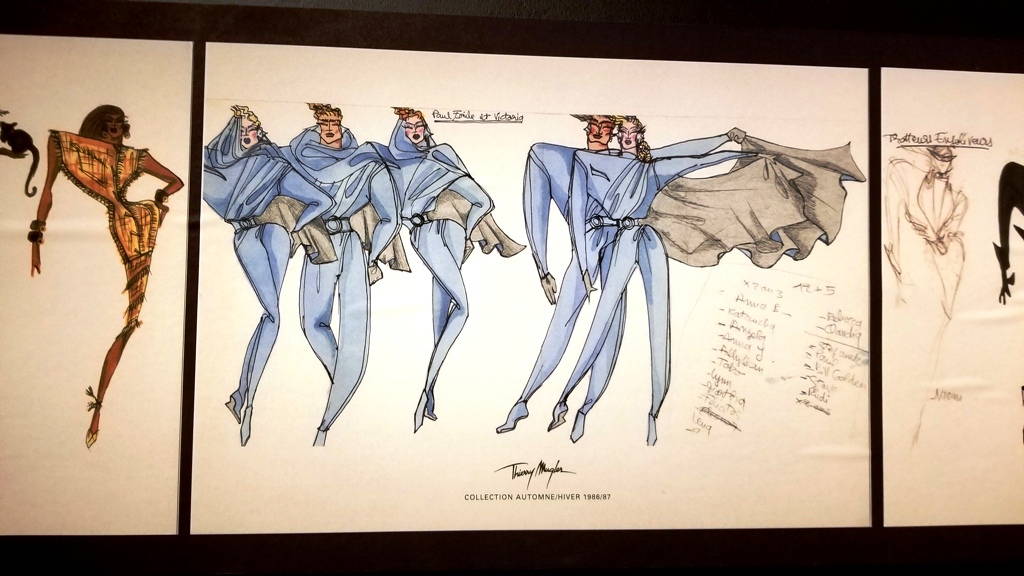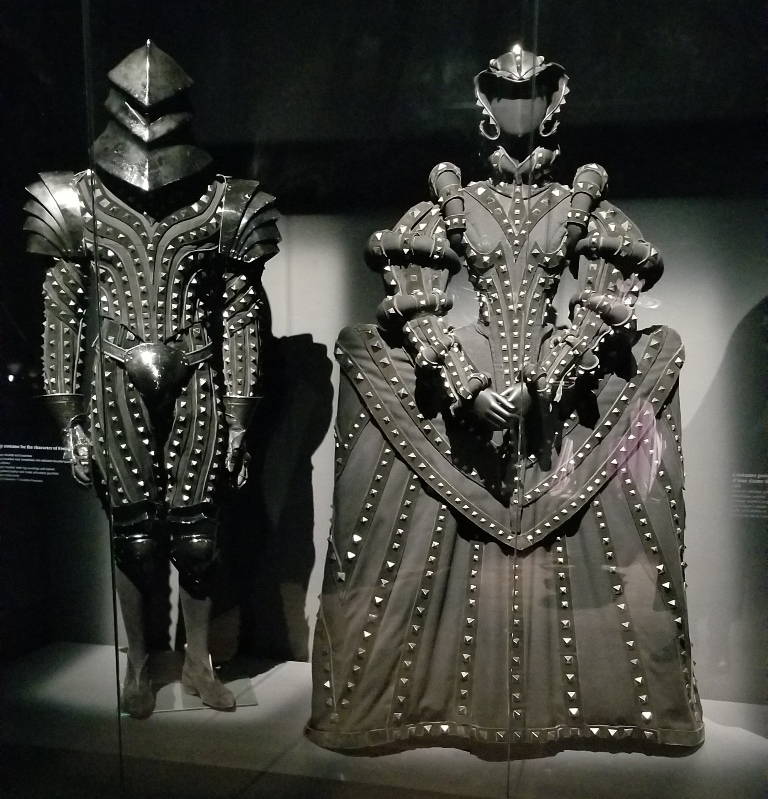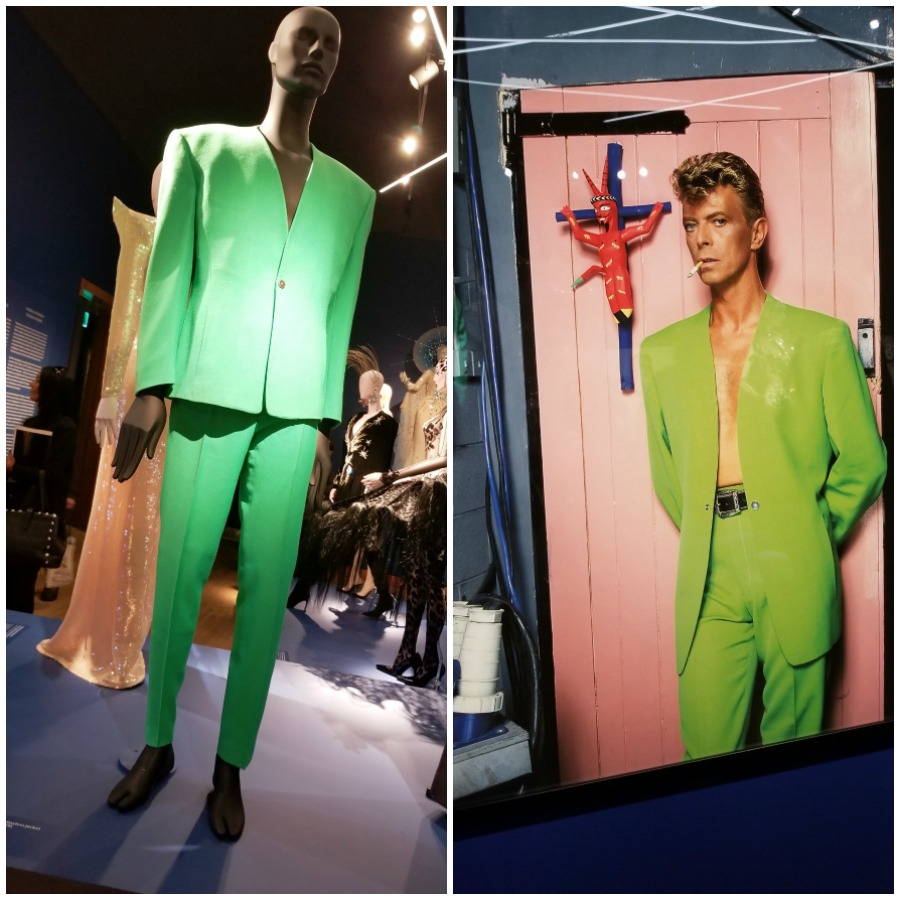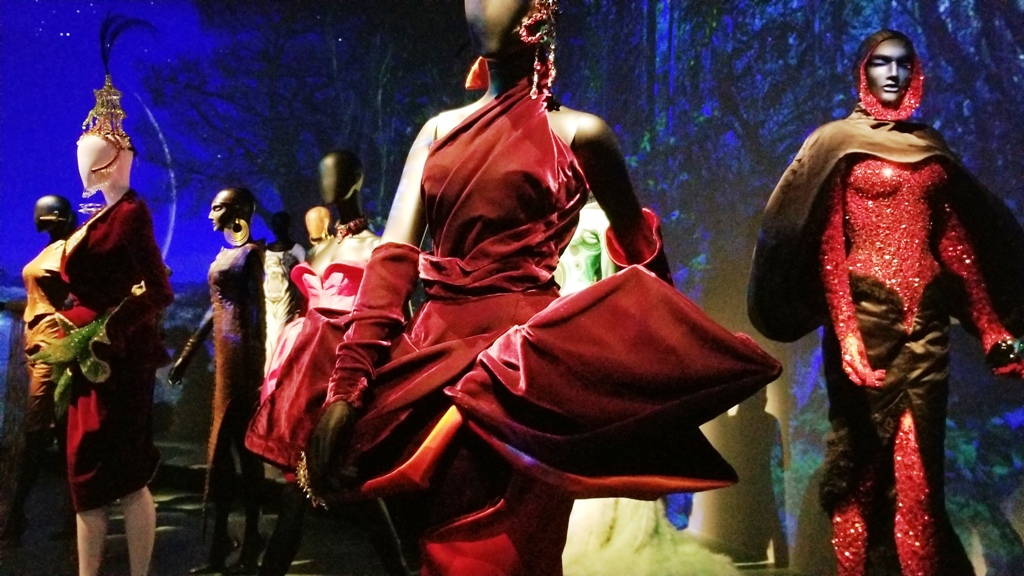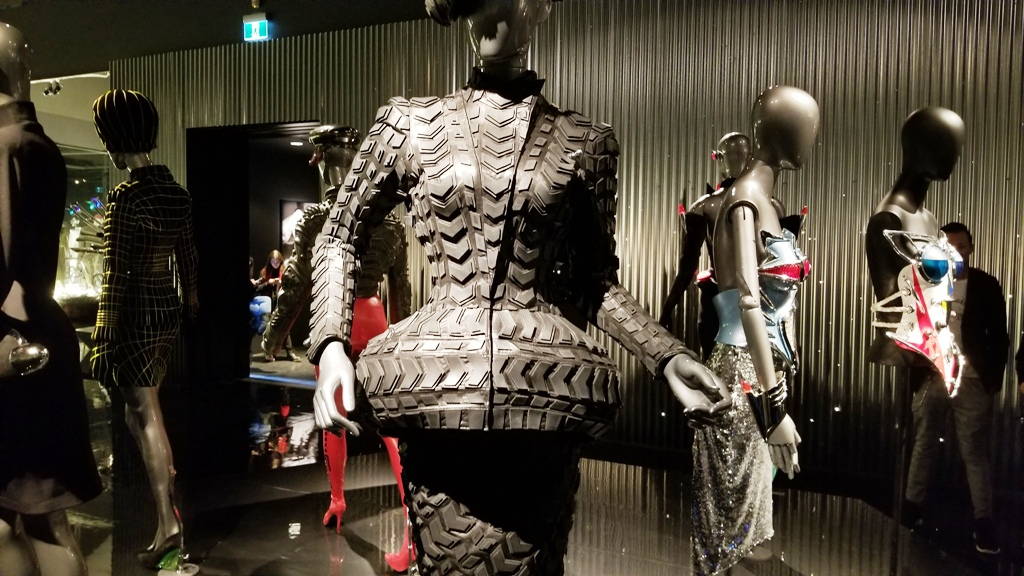 Manfred Thierry Mugler arrived in Montreal in the week preceding the launch to attend three separate VIP events held at the MMFA in celebration of the exhibition. The events were spectacular with Kim Kardashian, Pat Cleveland, and Tyra Banks, all making appearances as special guests.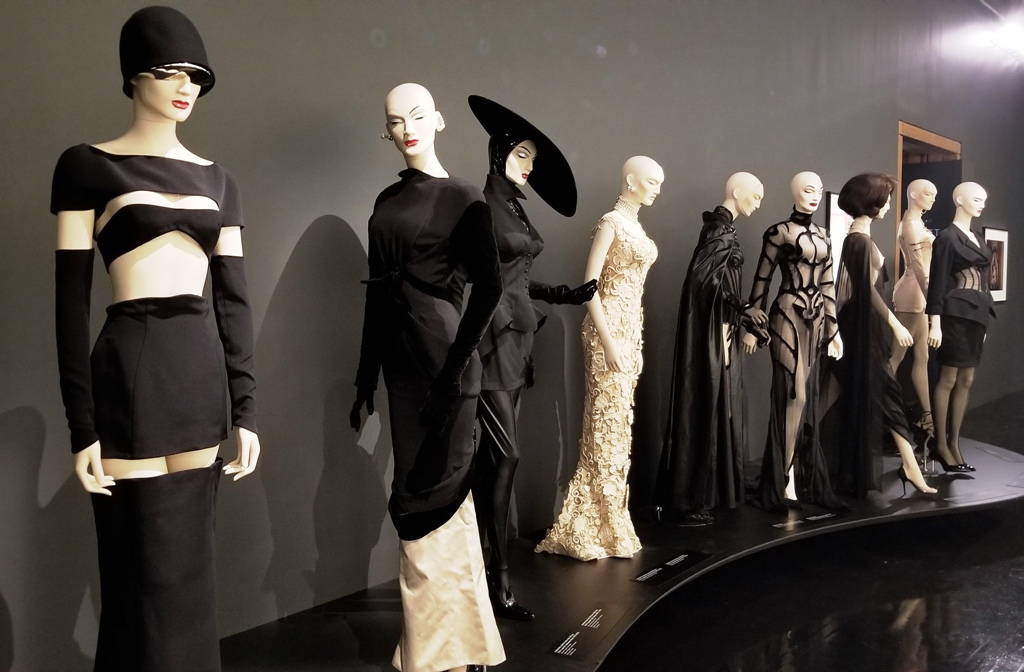 According to Loriot, the exhibition is laid-out at an opera, with peaks and valleys of impact. As attendees move from room-to-room, they are transported to different areas of creativity evoking different feelings of empowerment. Walls are lined with colourful sketches, photography of celebrities wearing Mugler designs, 3D projections, and the fantastic fashion itself.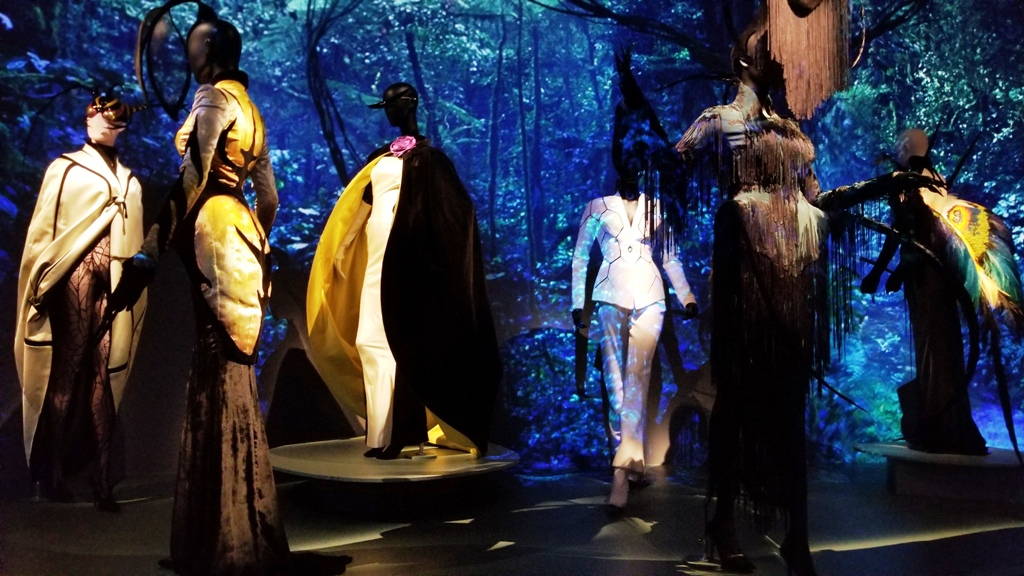 Enjoy this abbreviated walk-through of the Thierry Mugler: Couturissime Exhibition and we are sure you will see the original garments that have influenced so much of the fashion we are wearing today!
For those up for a glamorous week-end away, the exhibition is on until September 8, 2019.
All exhibition photographs courtesy Helen Siwak.
Author Profile
Helen Siwak is the founder of EcoLuxLuv Marketing & Communications Inc and publisher of Folio.YVR Luxury Lifestyle Magazine and digital women's lifestyle magazine EcoLuxLifestyle.co. She is a prolific content creator, consultant, and marketing and media strategist within the ecoluxury lifestyle niche. Post-pandemic, she has worked with many small to mid-sized plant-based/vegan brands to build their digital foundations and strategize content creation and business development. Helen is the west coast correspondent to Canada's top-read industry magazine Retail-Insider, holds a vast freelance portfolio, and consults with many of the world's luxury heritage brands. Always seeking new opportunities and challenges, you can email her at helen@ecoluxluv.com.