The Fall/Winter 2019 edition of New York Fashion Week kicked off yesterday and amidst a sea of black, there was an explosion of colour in textiles, ranging from luscious velvets to the roughness of acid-wash denim. As the collections unfold over the next week, take a look at the four designers that we have chosen to showcase from Day 1, and invite you to embrace the beauty of each.
Tom Ford – Hitting the Sweet Spot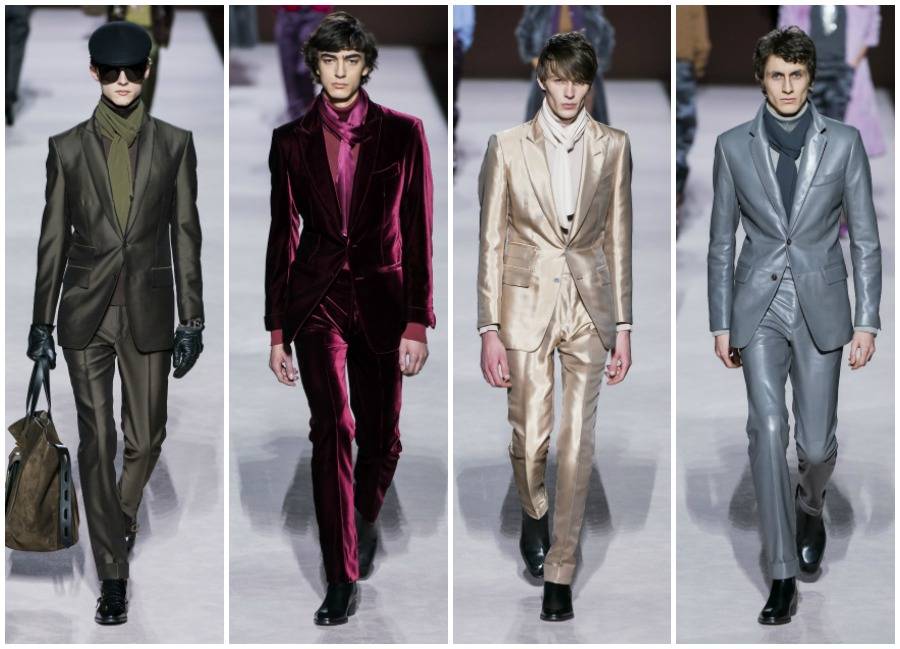 Tom Ford was overheard backstage explaining this season he was "not playing it safe but was in a search for security." The men's and women's suiting were very similar, practically unisex, with strong shoulders, slim-fitting jackets, the narrowest of pants. Fabrics were noteworthy in their luscious-ness of colour and texture. Red, pink, and purples were combined into single looks. Some said this runway was reminiscent of Ford's mid-1990s collection where he introduced his signature velvet tuxedo. Whatever the inspiration, we love it!
Rachel Comey – Go Bright or Go Home
Ulla Johnson – Fantastic Florals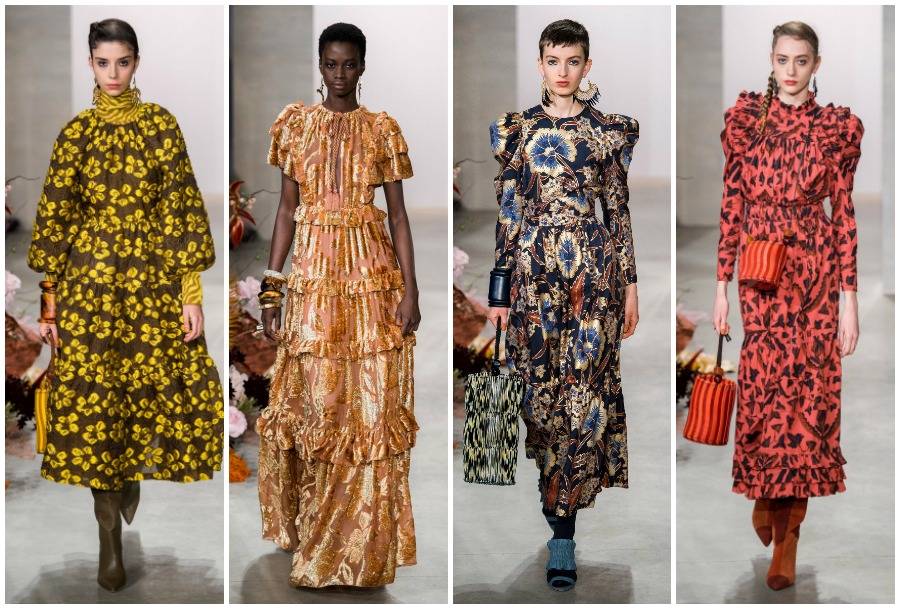 Jonathan Cohen – Prints and Patchwork
There is nothing 'granny' about this collection of beautifully structured silhouettes. Utilizing techniques that we associate with the hand-construction favoured by older generations, Jonathan Cohen presented charming dresses with raw edges and lean proportions that moved effortlessly. The line-up was like witnessing a romantic poem coming to life. Kudo's to this designer who is only in his 8th year of creating professionally.
The NYFW runways are barely warmed up and as the weeks shows roll-out, expect fairytale insanity as local designers Laurence & Chico present, and grandeur as heavy-hitters like Prabal Gurung, Jonathan Simkhai, and the glorious Naeem Khan share their Fall/Winter 2019 visions.
Author Profile
Helen Siwak is the founder of EcoLuxLuv Marketing & Communications Inc and publisher of Folio.YVR Luxury Lifestyle Magazine and digital women's lifestyle magazine EcoLuxLifestyle.co. She is a prolific content creator, consultant, and marketing and media strategist within the ecoluxury lifestyle niche. Post-pandemic, she has worked with many small to mid-sized plant-based/vegan brands to build their digital foundations and strategize content creation and business development. Helen is the west coast correspondent to Canada's top-read industry magazine Retail-Insider, holds a vast freelance portfolio, and consults with many of the world's luxury heritage brands. Always seeking new opportunities and challenges, you can email her at helen@ecoluxluv.com.